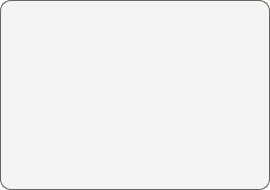 Chapter One - First Wave
takes place in the northern region so most of the information provided will be found there. As the storyline progresses, other regions will become available.

The maps, modules and
Q-Adventure booklets, and other local information may be available for download in pdf format. Continent: Ballidrous



LANGUAGES

DOWNLOADS
Color Version


Printable Version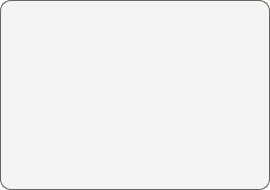 Ballidrous has many languages and dialects. This is an abbreviated list which includes the main languages needed for game play. New languages will be introduced as the story lines progress.

The list is organized by the kingdoms and region.

Modern Languages
Kingdoms

Ardalian Empire
Ardalian Empire
Ardalian Empire
Ardalian Empire (Irshuan)
Castiel
N S/W
N S
N S
N S/W
N S/W

Language

High Ardalian
Low Ardalian
Trade tongue
Soufas
Cassian

elvish
elvish
mix
elvish
human
REGIONS

N - Northern C - Central S - Southern
COMMUNICATION FORMS

The W and S indicates if it is (S) spoken and/or (W) written.
Ancient Languages
Tres (to Tressekian)
Tres
Avaros
N S/W
Cultural S/W
human
human
Ancient Kingdoms










Copyright © 2009 - 2018 The Rivengeld

All rights reserved.
Copyright & Terms of Use
Disclaimer
Dracia
Elven Kingdom of the Scarlett Moon
Feuris Halls
Feuris Halls
Feuris Halls (priests)
Madridier
Mort
Nordibar
Schenssisjell
Tres, Free Cities-States of
Glokstun
Glwan
Gnabergliff
Llywnn
Lughnassadh
Tres, Free Cities-States of
Vladenosk
Akrahbeh
Anjuk
Batna
Cantif Glel Posk
Eblan
Guitiann
Orlim Shadir
Qabrak
Tajak (hand signs)
Blood Spear Clan
Chelob
Dramiphlan Bosh
Justyl
Rassakna
Revanhebba
Semmur
Shlamphyr
Tajak
Lurya
Meyrl
Tabree
Vander
Dracian
Yamisiem
Feurite
Granliss
Ovabliss
Glok
Glwanian
Gliff
Llyw
Llyw
Tressekian
Karta
Nordishan
Thyshen
Tressekian
Evensharr
Llywn
Akrahb
Karta
Bantish
Posk
Eblanish
Guitoni
Shadir
Qabra
Rassish
Hevard
Semmurish
Phyrnan
Philash
Trail speak
Sub Han Gratha
Chellian
Maglief
Justian
Luryan
Meyrlick
Vandrish
Vandrish
N S/W
N S/W
N S/W
N S/W
N S/W
N S/W
N S
N S/W
N S/W
N S/W
N S/W
N S/W
N S/W
N S/W
N S/W
N S/W
N S/W
C S/W
C S/W
C S
C S/W
C S
C S/W
C S/W
C S/W
C S
C S/W
C S/W
C S/W
C S/W
C (hand signs)
S S
S S
S S/W
S S
S S/W
S S
S S
S S
human
elvish
dwarvish
dwarvish
dwarvish
human
human
elvish
elvish
elvish
human
orcish
dwarvish
elvish
human
human
human
human
orcish
human
human
human
human
human
human
orcish
human
elvish
human
human
human
human
human
human
lizardman
human
human
human
human
(to Llyw)
(to Ardalian)
Lloginosh
Korrigan
Tierr
Heverrid
Thivecus
Frennyad
Bac
Lower Bac
N S/W
N S/W
N S/W
N S/W
N S
N S
N S
C S/W
human
human
human
elven
elven
elven
elven
elven